Are you taller than the average person? Are you in search of the best treadmill for tall runners? Then you are in the right place.
Treadmills are one of the most popular home cardio machines that provide you with a simple but efficient aerobic workout.
But the machine must adjust to the proportions of your body for both the treadmill and exercise to be effective.
That is why in this review, we will tell you about the different options you can find and make your search work less burdensome.
In a hurry? For those who just want to see our top picks, here you go:
See the overview, pros & cons below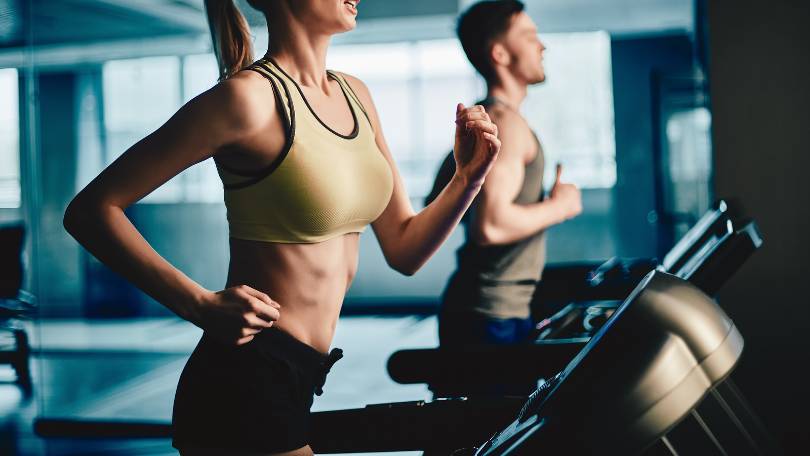 Things to Consider When Choosing a Treadmill for Tall Runners
There are many treadmills' models, and having different models opens the door for you to have more options.
Not all users have the same needs on a treadmill. For example, tall people often have trouble finding a machine that fits their body since they have longer legs and, therefore, longer strides than ordinary people.
The ideal treadmill for a tall runner should have specific features to make exercise comfortable.
Cost
The treadmill should fit your budget, although sometimes it's better to pay a little more to have a high-quality machine.
You should keep in mind that the more details or accessories the treadmill presents, the higher its price will be.
Although on the other hand, that will also depend a lot on the brand. In the case of treadmills for tall people, we can say that they are professional and sophisticated machines but that you can find them at affordable prices.
Motor
The motor is another important detail that you should consider because the power of the motor will determine its usefulness since, with more power, it will be able to reach greater speed and will support greater body weight.
This power is measured in horsepower (HP), and if we consider this detail for a tall person, the motor should be no less than 3 HP to work effortlessly.
If you use the machine to run and not to walk, the motor must be large enough and must have constant power.
These large motors with constant powers can be found in the professional and semi-professional ranges machines, which are considered as treadmills with much higher powers.
The most powerful motors, in general, are only necessary when the machine is going to be used intensively and continuously.
Weight Capacity
An important feature of treadmills for tall runners is the maximum user weight.
Depending on this weight, you can get an idea of the construction's solidity of said machine, taking into account that in low-end models, lighter materials are usually used that will give the treadmill less stability, robustness, and above all, a less powerful motor.
And we highlight this detail because the weight that the treadmill supports is closely related to the power of the motor.
The main thing is to avoid the motor being overloaded so that its useful life is the best possible. That is why the weight that the machine supports must be according to your weight.
Belt Size
A tall person must pay attention to the belt size because the surface's scope on which you are going to run affects the user's comfort.
The band size must fit you to perform a natural stride. Buying a treadmill with a too-short surface may mean not being able to use it.
Therefore, it is necessary to calculate the reach of the stride and add a margin to know the minimum length of surface (along) that is needed. For a tall person, the ideal length is 60 inches (at least).
Due to this feature, we would be talking about a larger treadmill, but you have the option of choosing a folding machine to store it comfortably under the bed.
Console Height
Finally, one of the things to look at is the console height.
This is because most treadmills have a console at a low height, and this will be uncomfortable if you are a tall runner.
The console must be able to move and adjust to the desired height in order to monitor road functions such as beats per minute, time, speed, etc.
Top 5 Best Treadmills for Tall Runners
We have selected the five best treadmills for tall people, and we specify their best features so you understand why they worth it.
Belt size: 62 x 22 inches
This is a great option that we present to you if you are a tall runner, and you are looking for a treadmill that adjusts to the dimensions of your body.
The 3G Cardio Elite will offer you many hours of training thanks to its 4.0HP DC motor.
This allows you to train without overloading the motor since its power makes it a machine suitable for demanding workouts.
Best of all, equipped with an advanced Ortho Flex Shock(TM) Suspension System, the machine provides an ultimately comfortable experience to users.
It can support users weighing up to 400lbs. Excellent weight capacity for those who are robust and want to start an active life from the comfort of home.
The machine allows a speed of 12 MPH, and an incline of up to 15%.
Provided with 8 built-in fitness programs and 3 test programs, it offers various workout options to users.
It is also a treadmill with a long-running desk—its belt size is 62 x 22 inches—which makes it perfect for big and tall guys.
Pros
You can change the difficulty of your training thanks to its 15% incline.
Easily change the speed of your workout at the touch of a button.
Its running belt is 62 inches long.
The brand offers a lifetime guarantee for both its motor and its frame.
It offers Ortho Flex Shock (TM) Suspension System for a better impact.
Cons
It does not have a Bluetooth connection.
Small display screen
Belt size: 60' x 22' inches
Staying in shape with varied and dynamic exercises with a treadmill has never been as easy as it is with the Proform Smart PRO 2000. A model designed to be modern, but also useful for intensive domestic use.
Its elaboration has been made with robust, high quality and resistance materials, capable of supporting up to 300lbs of maximum passage per user.
Proform has always been characterized by being a brand that offers different characteristics to guarantee the maximum feeling of comfort for its users with each use.
That is why the brand offers in this model a Match Z engine that is quiet and powerful, capable of running at 3.5 CHP.
If you want to improve your physical condition, nothing better than to carry out races at high speed, reaching up to 12MPH.
For those who like to exercise on a wide belt size, it has a running surface of 60'' x 22'', so that you can run without any problem or obstacle at any opportunity. It is another great treadmill for a tall person.
Also, to ensure your safety when exercising, on the treadmill, you will find a special non-slip coating that will ensure that each of your steps is taken safely.
Pros
Its 3.5 CHP Mach Z Commercial Pro motor is very sturdy.
It features a 7″ Smart HD touch screen.
It has a -3 to 15% digital quick decline/incline control.
It features ProShox Cushioning technology.
Its belt rollers are balanced precision 2.5″.
Fifty training programs included.
Foldable.
Cons
They could improve their customer service system.
No workout fan.
Belt size: 62.2 x 18 inches
The new Assault Air Runner is the treadmill par excellence for high-intensity training. It has been designed by various experts in intensive training to answer all the needs of crosstraining.
It is made of highly durable materials and rust-resistant steel. Also, it does not consume electricity.
On the other hand, this treadmill has a built-in system that allows the user to adjust its intensity. It has no top speed, and you will set your limit yourself and allows a user weight of up to 350 lbs.
As for its belt size, it is considered the lightest on the market with a width of only 84 centimeters, and since the energy is created by the user himself, this treadmill does not have a motor, in this way, you have a lightweight machine.
Pros
The treadmill does not require electric power.
You control the speed at which you want to train.
It has great durability and resistant materials.
Burns more calories than the average motorized version.
It has been designed with intense training in mind.
Cons
Perhaps its price is a bit high for some users.
No built-in program
The screen size is small
No incline features
Belt size: 60 x 20 inches
LifeSpan Fitness is a brand that makes fitness equipment and one of the leading manufacturers of home treadmills. It is booming in the US market, and the trend is now being transferred to Europe.
One of its most requested models is the TR4000i, which is made to be able to fold and thus save space at home.
It stands out for being built with a steel frame that provides stability and is a machine with a lot of durabilities.
Another feature that stands out for this treadmill is its belt size, which has a dimension of 20 x 60 inches making it ideal for those users who want to run and have a height greater than average.
Also, its belt features an extra-thick two-ply track for better cushioning.
Its 3.25 HP motor allows users of up to 350lbs to run at speeds of up to 12 MPH.
Explore its training program and choose one of its 21 programs, so you never get bored, and if you want, you can connect any device you want to synchronize it with a fitness app through Bluetooth connection.
Pros
Control the distance, calories, time, etc. on its 6" LCD screen.
It offers up to 21 training programs while monitoring your heart rate.
You can connect your smartphone and listen to your favorite music.
Its belt size is ideal for tall people.
It has a weight capacity of up to 350 lbs.
You can incline the treadmill up to 15%.
It is silent and of excellent quality.
Cons
Heart rate monitoring may not be accurate.
The Bluetooth adapter is sold separately
Belt size: 60 x 22 inches
The ProForm SMART Pro 9000 treadmill is a high-end machine that gives you access to a world of interactive personal training from the comfort of your home.
It is designed to withstand difficult workouts as it is equipped with a 4.0 CHP Mach Z motor. This makes it a powerful and quiet treadmill.
In turn, this powerful motor allows a user weight of up to 300 lbs. You'll be able to virtually control speed resulting in an immersive training experience.
The treadmill has a top speed of 12 MPH, all of which is controlled at the touch of a button.
The belt size is 60 x 22 inches and is ideal for runners with long strides. Also, the ProForm Pro 9000 folds flat for easy storage when not in use.
Pros
Its powerful 4.0 CHP engine is ideal for hard workouts.
The length of its belt allows tall users to run without problems.
It can electronically be inclined between -3% to 15%.
Built with ProShox cushioning technology that helps reduce impact.
Includes 40 training programs.
It features a 10" touch screen.
Cons
Because it is a machine designed for tall people, the treadmill takes up quite a bit of space, although it folds up.
The warranty could be longer
Some customers complain about the customer service
Final Thoughts
It is possible that if you are a tall person and looking for a treadmill to train at home, you always have problems finding the ideal treadmill.
The problem with tall people is that they have long legs, and therefore the stride length that many of the average treadmills offer is not ideal. That is why, when buying a machine, this detail is very important to you.
Because not all brands offer treadmills with a belt size appropriate to your body dimensions, we have dedicated ourselves to researching the best treadmills for tall people and other details that you should consider when purchasing.
In this way, your training will be comfortable.
Now you can choose the best treadmill to have at home.
Best of all, they are models with very good prices. We assure you of quality and excellent training for many years.