A squat rack allows you to perform a heavy lift, which allows you to gain more strength and muscle. But not everyone can afford to buy a squat rack for the home.
Why are squat racks so expensive? Some squat racks are expensive because they provide a high-quality bar diameter providing security, they are protected against oxidation with powder coat, they use high-quality materials such as steel, they have a nice appearance, they go through a rigorous quality of control, they offer a good guarantee, and according to the brand, they also offer excellent quality in customer service.
4 Best Squat Racks Alternatives (Budget Choice)
If you are finding a more budget alternative, check the following options:
1. Barbells & Weight Plates
Squat racks allow you to perform different varieties of exercises that can be replaced.
For example, if you can't have a squat rack at home, you can choose to have your barbells with their respective weight plates.
You can get the barbells in different diameters, as well as the weight plates that come in different weights.
Depending on the weight, the material, and the brand, it will be the price, but you can get them from $45 to $80.
As for the barbells, you can get them for less than $300.
Once you have them, you can exercise by doing squats.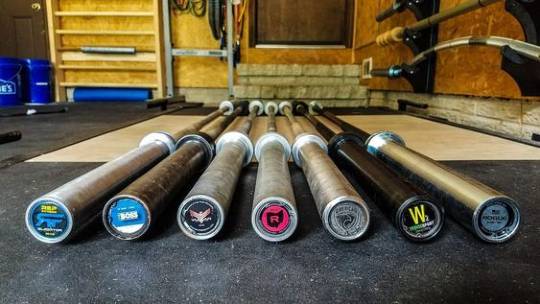 2. Wall Pull-Up Bar
Squat racks have built-in pull-up bars where you work your upper body, but in case you can't have your squat rack, you can get the pull-up bars separately.
You can get them in a wide variety of designs that come to screw on both the wall and the screwless bars that can be mounted and dismounted on the door frame.
Prices again vary, but you can get them at prices under $150.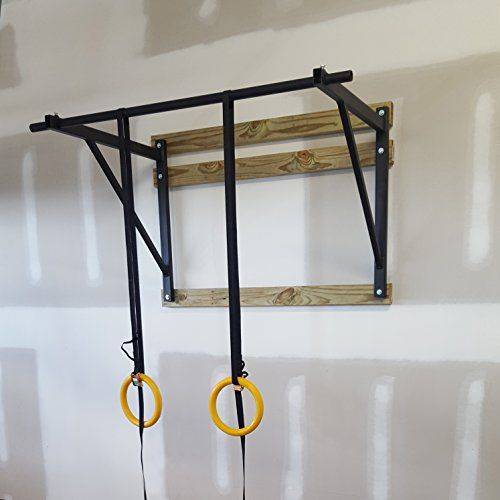 3. Weight Bench
Generally, quality squat racks usually include some accessories, but in the case of a weight bench, it is an accessory that you must buy separately if you wish.
If you already have your barbell and your weight plates, you can have your weight bench.
Being portable, you can move them around, and you can perform exercises both on the upper and lower parts of the body.
When you choose it, please make sure it is good quality as it should give you good support, it should be stable and safe.
Prices will depend on the design you choose so you can find a weight bench from $50 to $190.
4. Adjustable Barbell Stand
Also known as squat stands. It is an element that can help a lot in your exercise session with an Olympic weight bar and that you can get for less than $ 200.
With a training rack, you will get a perfect ally when performing different exercises such as barbell training, squats, deadlifts, or even barbell bench.
Should I Buy a Squat Rack?
If what you are looking for is to gain strength and muscle mass, as in other variables often forgotten in our training (power, balance, coordination, etc.), then a squat rack is for you and you should one.
Another benefit that this training equipment offers is versatility.
Many of these structures include or allow to include a pull-up bar and a dip station, thus saving the cost of acquiring these accessories independently and offering a stable base on which to perform the exercises.
They often also allow other accessories to be included, such as disc holders, anchor points for resistance bands, landmines for Olympic bars, etc.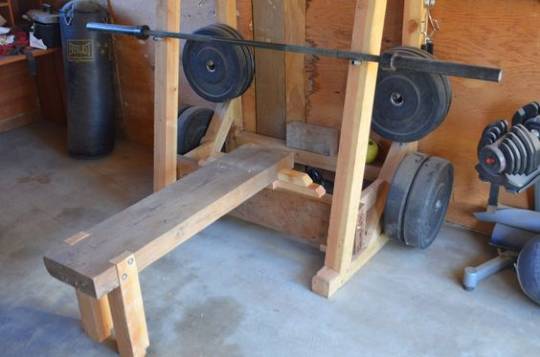 How Do I Choose a Squat Rack? (6 Things You Should Keep in Mind)
1. Space and Size
When choosing the location of your equipment, you must take into account two criteria: the floor surface (it counts at least 4 to 5 m²) and the height (it counts at least 2.20 m in height to the ceiling).
The width depends mainly on the morphology of each one. If you want to work with a bench, you must do it comfortably without your elbows getting stuck.
2. Security bars
The squat racks come with safety bars that anchor and connect securely to the structure to prevent it from collapsing on you and causing an accident.
At the same time, they are adjustable so you can modify your routines based on your progress, so they should also be easy to move and install.
3. Additional accessories
The best squat racks come equipped with additional, detachable accessories that allow you to give your exercise routines great versatility, such as benches, side training accessories, push-ups, parallel bars, and much more.
The cheapest models only include a few accessories.
4. Weight capacity
If you are starting, a squat rack that supports a maximum of 300 kg is recommended.
Now, if you are a professional, you should look for a squat rack that resists at least 450 kg.
But for security reasons, always respect the weight capacity.
5. Anchor points for resistance band
When you add a resistance band, you can add more intensity to squats, for example. If you're looking for this, keep an eye on the models that come with band anchor points.
6. Hole spacing
The holes that allow you to move the bars to modify the height and give more versatility to your routines should not be separated from each other by more than 5 cm.
How Much Do Squat Racks Cost Normally?
The prices of squat racks are very varied.
You can find them at very affordable prices for those who have a tight budget of between $200 to $400, but generally, they come without accessories, and you will also find excellent quality squat racks at prices between $600 to $2000.
The price depends on many factors such as quality, size, etc.
7 Alternative Exercises When All the Squat Racks Are Taken
If you are in the gym and due to the number of people, you do not have the opportunity to use the squat rack, do not worry, there are other alternatives to workout the same muscles that we will mention below:
1. Front Squats: To do this, you must place a barbell on the floor and then lift it to your shoulders. In order not to hurt yourself, you should use a lower weight than what you would use in the squat rack.
2. Goblet Squats: While squatting, hold a dumbbell in front of your chest.
3. Dumbbell Squats or Lunges: Hold a dumbbell in each hand (on each side) while you squat down. The weight will depend on your comfort and capacity.
4. Leg Press or Squat Machine: This is a good alternative that your gym surely offers. You can work with an emphasis on the quadriceps.
5. The Smith Machine: It features a thick barbell attached to two poles that move up and down. The Smith machine is designed to allow you to safely use weights without an assistant and to remain stable while training.
6. Squat Jumps or Box Jumps: If you don't have joint problems, then jump.
7. Cardio Machine: You can use the rowing or the climbing machine.
6 Famous Brand of Power Racks That You Should Consider
Given below are six strong, impressive brands. Choosing a strong brand is important because it provides higher customer service, better product quality.
1. Titan
This fitness brand makes both squat racks and other home training equipment at affordable prices.
But since all that glitters cannot be gold, the brand has a disadvantage of low quality in customer service, and the guarantees of its equipment could improve.
Still, if you're on a tight budget, Titan is for you.
Despite this, the brand offers very good squat racks when compared to other inexpensive brands.
Everything will depend on what you need as security requirements and what accessories you consider important for your workouts.
2. Rogue (Recommend)
This is the favorite brand of many who are looking for quality in their fitness equipment, mainly squat racks since their products always offer better guarantees and are a safe investment.
The brand uses steel from the USA, its same country for manufacturing fitness equipment.
The squat racks that the brand offers can reach high prices because it offers an excellent service both in the quality of its construction and in offers and guarantees as well as in its customer service.
If you have unlimited resources, Rogue may be for you.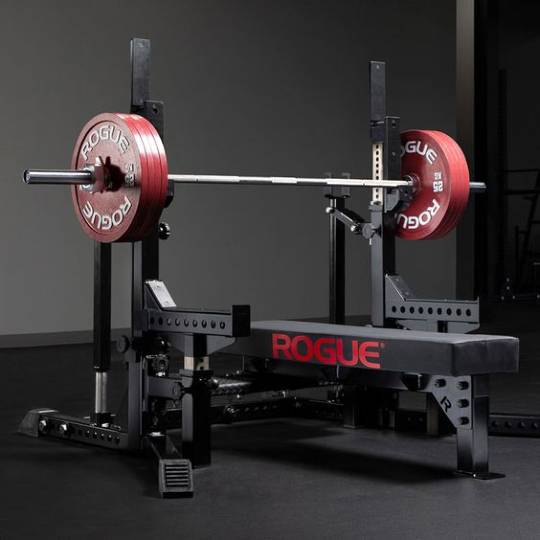 3. Sorinex
This brand competes hand-in-hand with Rogue in every respect: quality materials for squat racks and other fitness equipment, warranties, customer service, and shipping.
Although for many users, Sorinex is better than Rogue in terms of quality, although they offer very similar prices.
4. Rep Fitness
This American company is new to the market but has already gained its own space in the fitness world.
The company manufactures squat racks and other products at very good prices and very good quality.
So far, it has had a very good rating due to its fast delivery and constantly evolving.
If you have a tight budget, have this brand as an option.
5. Elitefts
The brand offers a wide range of prices in terms of squat racks, so you will have a wide variety of training equipment depending on your budget.
You will find squat racks of excellent quality and different sizes.
Without a doubt, this is an option for both those who have a tight budget and for those who can invest unlimitedly.
6. Legend Fitness
Those looking for squat racks with good looks and excellent quality, this is your brand.
Users choose it because the company manufactures squat racks according to the tastes of each user.
Although its prices may be a little high for obvious reasons, it is very among athletes.
In Closing
We hope we have helped you clarify many of your doubts about how to keep your weights from rust in case you are looking to train outside, and if you are looking to expand your home gym, there is nothing better than having a squat rack as they provide many benefits.
Choose the brand and type of equipment that suits you best: make your investment count.